A coffee shop is not just about the right look. Or serving the best coffee. It's about creating an experience which not only shouts about the amusingness of your coffee but also how it makes people feel good. So, if you want to enjoy a cup of coffee at a cafe in classy and comfortable interiors with good music, hospitable staff but at the same time everyone of these things with a pinch of innovation?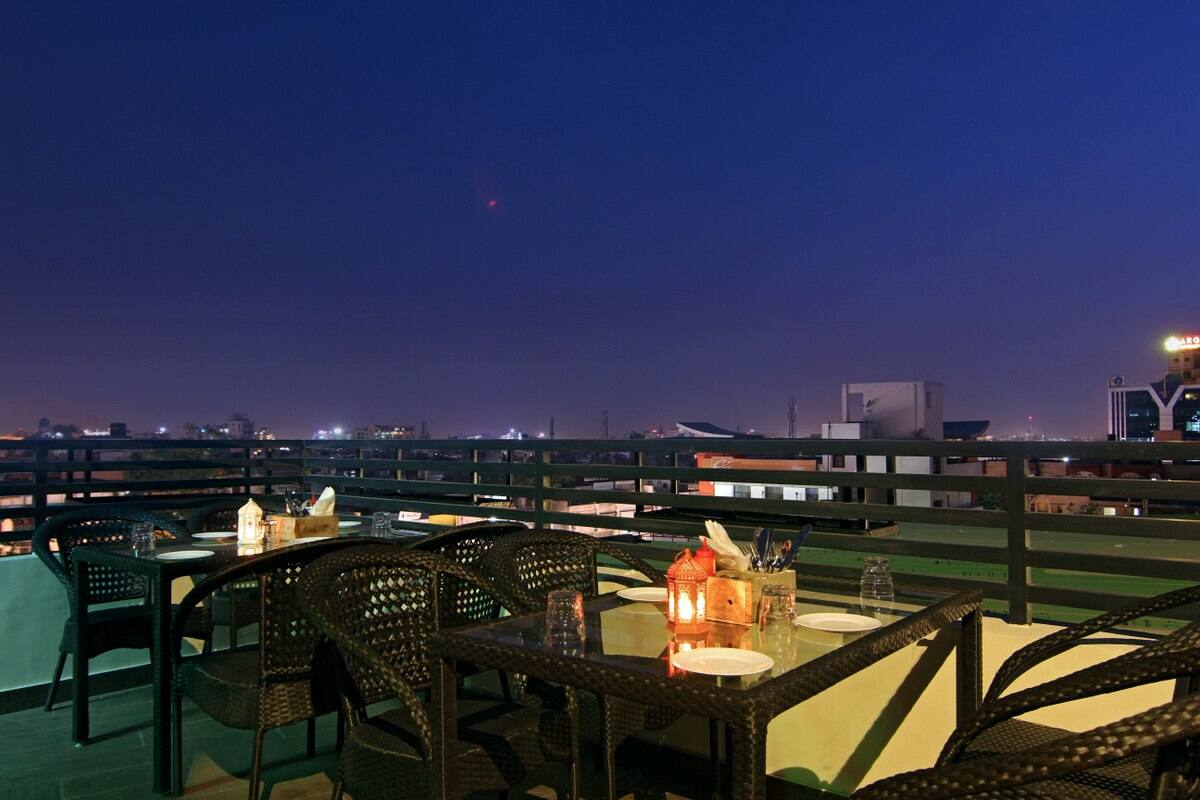 Then the rooftop Skylights cafe should be your destination. Tucked away near the Hatroi Fort in the Gopalbari area,  the best part of the Skylights is that despite being in the middle of the noisy city, its location makes it  a serene and peaceful place to hang out. The brainchild of Ritu and Arun Kuchhal, the cafe somewhat blends with their personalities. "Ritu is creative", says Arun who has enterprise in his DNA as his late father Shashi Kucchal was a restaurateur of Handi fame. Like their coffee, the right blend of creativity and enterprise has given the Skylights a tasty look. Like the old Pepsi catchline "Yeh dil mange more", Arun says with the cafe culture going through a sea change in Jaipur, the young crowd want a place that complements their personality. "Besides,  good coffee or tea with little snacks and free wifi, they want an ambience where they can sit and talk in a relaxed atmosphere."
Ritu, a foddie herself, is well aware of needs of youngsters who want delicious food to go with their coffee. "We have all types of snacks from continental to Mexican, Italian, Lebanese to desi but we have done our own innovations like Misla Pao, which is a Marathi snack." However, Ritu's signature snack is Nacho chaat, which has wheat grains souted with onions and lots of capsicum and Nachos, making it yummy but at the same time very healthy.
These days entrepreneurs are paying more attention to the conceptualisation and themes of their cafes, and creating spaces that push the boundaries of convention. And this is being done by developing ideas and philosophies that the cafes stand for and then creating decor, menus and additional facilities to complement the same. With apace with the changing trends, Skylights features once a month Open Mic, where young and upcoming singers, musicians and stand-up comedians can showcase their talent. Apart from this, they have Melodicious where a live band performs. Arun feels it works both ways. Patrons get an added feature while the artistes get the chance to showcase their talent.
As far as interiors of the Skylights is concerned, the aesthetic sense of this wife-husband duo is amply evident. The side walls have been used for settes while in the middle a charpoy can be found with lots of pillows. So if you want to have your coffee while gazing at the stars, the Skylights is the place  to be.